Hi Everybody,
Today's card is created with one of the new border dies from Card Making Magic and it was shown on the Hochanda show a few weeks ago.
It is really simple card to make and is bright and cheerful on a wt rainy day.
You can use different colours of cards or colour the card with inks or markers to get the colours you need for the rainbow.
I cut each colour with the die once in rainbow colours and then glued them onto my card layer leaving the bottom ends free.
I added a tiny gemstone to each scallop for an added touch and I really liked the result.
So why not give it a try if you like rainbows too and I promise you it is is very easy to create.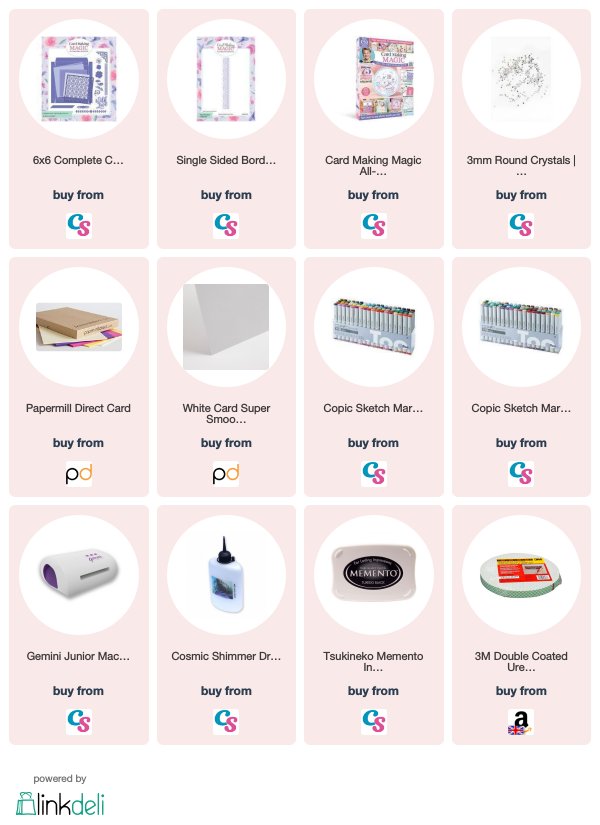 More tomorrow ...
Hugs xx